Pests and wildlife in your home can put you and your family's health at risk. At Contact Pest Control, we understand how difficult it can be to deal with pests, and we offer pest control services to help you rid your home of unwanted visitors.
Why Choose Contact Pest Control?
At Contact Pest Control, we carry out residential and commercial pest extermination and wildlife control services. Our technicians are fully licensed, highly trained and experienced, which ensures smooth and quick services throughout the GTA.
Our services include pest control services, bed bugs extermination services, and wildlife removal services.
We offer:
– Same day services in the GTA
– Unmarked vehicles for your privacy
– Affordable prices
We value customer satisfaction and are committed to providing all of our customers with quality services. At Contact Pest Control, we are experts in pest extermination which brings experience and knowledge to customers who are looking for fast and discrete solutions to their pest problems.
We employ safe and efficient pest extermination and wildlife control methods to ensure that all issues are permanently resolved and our clients can get back to enjoying their homes. Our team of professionals are well-versed in the precautions that need to be carried out when using pesticides and aim to leave minimal impact on the environment and your home.
Let us help you clear you're home of bugs and put wildlife back where it belongs – in nature. We service the Greater Toronto Area from the west (Mississauga) to east (Whitby) and north (Newmarket). Contact us for a free estimate.
Residential Pest Control
If you are experiencing a pest outbreak in your home, the exterminators in Toronto at Contact Pest Control will be there to take care of the problem. Our high-quality and environmentally-friendly pest control methods will take care of the infestation at the source.
Commercial Pest Control
Keep your customers in and the pests out! The second you see pests in your commercial building you need to take action by calling the professional exterminators at Contact Pest Control. We can provide high-quality and effective pest control solutions to any commercial business in Toronto!
Industrial Pest Control
Our exterminators can work on any building, no matter how big or small it is! If you own a warehouse and find yourself in the middle of an infestation, don't worry, just give Contact Pest Control a call!
Roaches Control
Don't let the sight of roaches ruin your day. If you see one roach in your home, the chances are that there are many lurking just around the corner. Don't wait until it becomes a major problem. Call the professional roach exterminators at Contact Pest Control to effectively get rid of the roaches in your home.
Bed Bugs Treatment
Do you find yourself waking up with small red marks on your body? You may have a bed bug problem! The team at Contact Pest Control provides high-quality and discrete bed bug treatments to get you back to enjoying your beauty sleep.
Ants Treatment/Elimination
At Contact Pest Control, we provide high-quality ant elimination services. We also provide humane ant treatment that will keep ants outside of your home.
Wasps Nest Removal
Trying to remove a wasps nest by yourself can be a large task. Let the expert extermination team at Contact Pest Control take care of it safely and easily.
Rodents and Mice Control
Your home provides warmth and comfort to your family, especially when it's cold outside. The problem is, it also provides warmth to mice and rodents.
Crawling Insects Treatments
Creepy crawly insects can find a home in any area of your house. Centipedes, millipedes, earwigs, spiders are common crawling insects that our exterminators can efficiently handle in your home or business.
No warranty including:
Mice, Rats, Ants,
One time service doesn't apply for Bedbugs
6 months warranty for Mice and Rats control
Interior and Exterior Included
One year service warranty for mice and Rats control interior and exterior included
Warranty: 6 Months warranty including interior and exterior
One year warranty including interior and exterior
Customers can call anytime within the warranty period to book a service if needed.
6 months warranty for the first kitchen
One year warranty for one kitchen
The additional kitchen
Customers can call anytime within the warranty period to book a service if needed.
Wasps Nest Removal & Yellow Jackets Nest Removal
Warranty: 100 days/3 months
Prices (Taxes not included):for first nest removal, for any additional nest removal (Height of wasp nest and complexity of the situation could affect the price)
Warranty: 365 days/1 year
(Centipedes; Millipedes; Earwigs; Sow bugs; Spiders; Silverfish; Pavement Ants; Moths; Flies).
Customer can call anytime within warranty period to book a service if needed.
Warranty: Two Treatments Package (Steam and insecticides combined)
Apartments and condominiums
1 bedroom unit ; 2 bedroom unit; 3 bedroom unit
Houses: Detached, Attached Houses & Bungalows:

Both Treatments include all bedrooms and living rooms including the basement.
3 bedrooms; 4 bedrooms; 5 bedrooms
We also provide the removal of any infested furniture at an extra cost.
Square footage of home and complexity of problem could change the price mentioned.
Inspection fee plus HST.
*Inspection fee is waived if you proceed with our service
Year Round Home Protection Plan (Maintenance Program – Open Ended)
Includes: Quarterly Set Visits Included. Free of Charge Emergency Calls/Follow Up Services Included
Covers: Wasps, Mice, Rats, Carpenter Ants, Silver Fish, Beetles, Centipedes, Earwigs, Spiders, Cockroaches
* This program applies for houses ONLY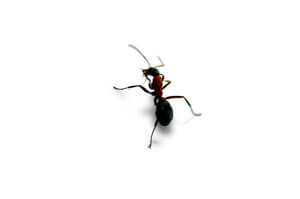 Residential Pest Control
Commercial Pest Control
Industrial Pest Control
Roaches Control
We service the Greater Toronto Area from West (Mississauga) to East (Whitby) and North (Newmarket).
Payment Methods: All major credit cards, debit, e-transfer and cash